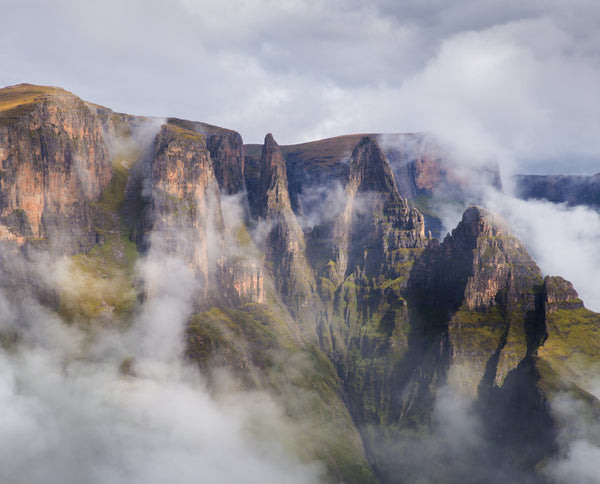 Spirit of the Drakensberg - A photographic journey by Richard Hunt
---
---
---
Spirit of the Drakensberg takes the reader on an evocative journey
through the mountains. The twelve chapters are based on the
demarcated Ezimvelo KwaZulu-Natal Wildlife areas — a unique approach
that informs the reader of the highlights and dramatic scenery waiting
to be discovered in each particular section of the Berg. It took Richard
Hunt six years to capture these Mountains in their changing moods and seasons; enticing one to take to the footpaths, if only from an
armchair perspective, to enjoy the spectacular beauty that unfolds,
page by page. The photographs are contextualised by succinct captions,
allowing one to share Richard Hunt's passion for this ancient mountain
range, and recognising its deep spirituality and endless lure.

ABOUT THE AUTHOR

KwaZulu-Natal born and bred, Richard Hunt grew up in Mooi River. With the mighty Drakensberg Mountains constantly in sight, his visual
sense was honed by their shape, form and endlessly changing beauty.
Richard Hunt has a farming background, which connects him in many
ways to the earth and fuels his deep love for nature conservation.
Wilderness areas have always called him but he only discovered
photography in his later years, capturing magnificent landscape images
during his monthly forays into the mountains. His vast collection of
quality photographs depicting the entire Drakensberg range, provides
an unprecedented Overview of the region.
---
Share this Product
---
---